The Essentials
I love summer fashion, but I'm not too fond of the blazing hot temperatures. Do you feel the same? How can you keep cool and comfortable while still looking chic and put together? Here are ten summer fashion for women essentials.
Natural Fabrics and Light Colors
Growing up in the South American heat, I learned that I had to choose natural fabrics if I wanted to stay cool. Plastic-like fabrics such as polyester will only trap your body heat and make you sweaty. Cotton, linen (which is on trend this year), silk, ramie, viscose, and rayon are essential for keeping you cool.
Summer Dresses
Some of the best things you can wear during summer are dresses. Dresses that are flowy and not too form-fitting are great for keeping you cool during the heat. A dress is an outfit in and of itself, so you don't have to think too much about matching tops or bottoms, and it's quick and convenient. A dress is versatile. It can be either casual or dressy, depending on how you accessorize it.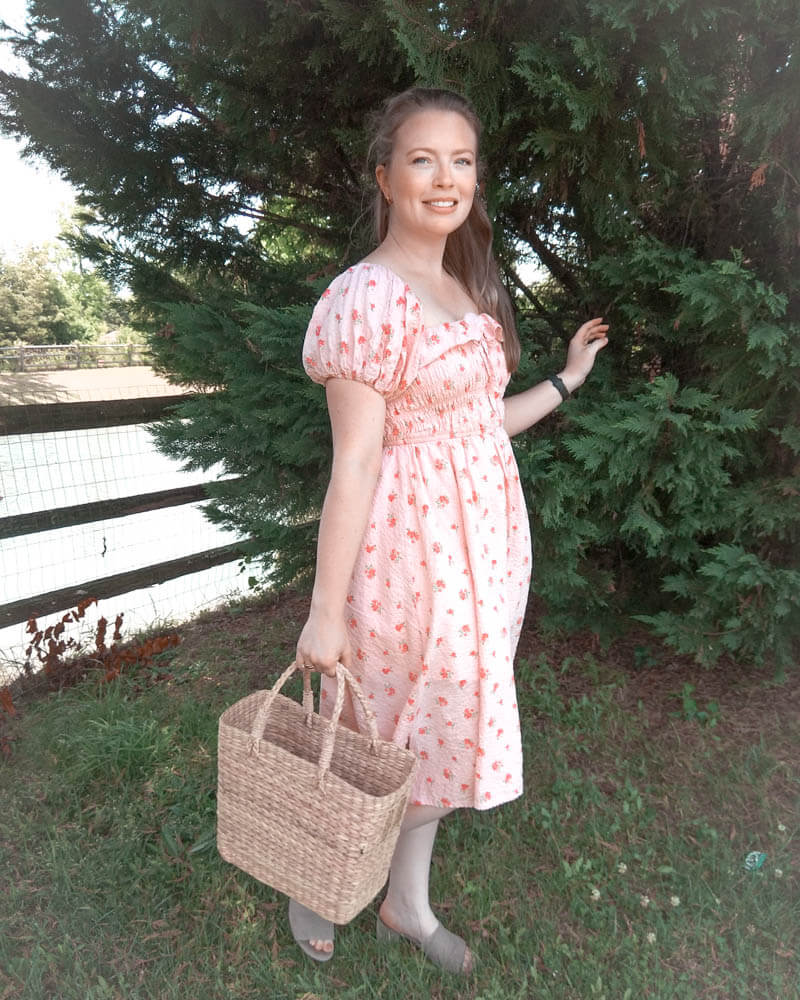 Tank Tops
Tank tops are great for summer. They keep you cool, don't take up much space in your wardrobe, and you can choose from a wide variety. I love a smocked tank with tie straps and shorts for a simple but cute look in summer.
Long Flowy Skirts
Skirts are super comfortable in the heat of summer. They're far more comfortable than jeans, which are very restricting and will make you feel even hotter. They're also straightforward to style with a basic tank top or something more dressy, depending on the occasion.
Shorts
Shorts are a great essential in summer fashion for women. Also, they can be either very casual or dressier, depending on what style you choose. They're good if you're doing something super simple and don't want to wear a dress and be too OTT. You can wear them for many different occasions, such as running errands, walking the dog, having a beach vacation, or going to a picnic or a BBQ.
Swimsuits
Summer means that it's hot enough to swim again! Time to break out the swimsuits. One of the biggest trends in swimwear right now is retro-inspired swimwear, i.e., bikinis with high-waisted bikini bottoms with belts around the waist.
Straw Bags
Straw bags are perfect for summer because straw is a breathable material. If you have to set your bag on your lap or have a straw crossbody bag, it will not make you sweat as much as a regular purse would. There are many great options out there. I love the one that I'm carrying in the pictures because it's big enough for all the stuff I inevitably carry around with me.
Straw Hats
A straw hat in summer has many benefits. It's breathable and won't be as hot on your head, and it keeps you protected from the sun. A hat can also be stylish, giving you style points!
Sandals
Summer is the time to pop out your pretty sandals. Not only do sandals look good, but they'll also allow for more airflow. Another plus is that they're cooler than wearing closed-toe shoes.
Dainty Jewelry
The logic for this tip is simple: Wearing a ton of jewelry will make you sweat under said jewelry. So, less is best when you're picking out your jewelry for the summer.
In summary, keep things light in summer. Light fabrics, colors, jewelry, and makeup will keep you comfortably cool and looking good. I hope you enjoy your summer!
For more wardrobe essentials and outfits for every season of the year, see the Season section. You can also check out my Instagram @stylizeyouig to see what I'm wearing and how I'm styling up my outfits.